Hand made, passed on from generation to generation, and now gladly passed onto you.
Irene's is proud to introduce Greece's traditional baking pastry for you to enjoy.
At Irene's Pastry our objective is to deliver a quality product by using Traditional Pastry techniques. With a combination of quality ingredients and preference of using local ingredients whenever possible.
Try it, you will find all the difference in Irene's pastry being that it's hand made and the technique coming from past generations handed down and now gladly passed onto you. Scroll down below to see our varieties of delicious pastries!
Established in 2011, Irene's Pastry strives on delivering a unique quality of fine pastry along with assorted pies. Using traditional techniques, quality ingredients, and produced in a HACCP accredited environment, results in not only a high standard, but a healthy choice for a complete delicious meal for all to enjoy.
The range being a Spinach Pie (Spanakopita), Cheese Pie (Tiropita), Leek Pie (Prasopita), Savoury Pumpkin & Cheese Pie (Kolokithopita) and a Savoury Beef Pie (Kreatopita). All pies are ready to be cooked from frozen. Irene's Pastry also have a Vegan Spinach Pie.
Irene's Pastry had started with six retail customers in August 2011 now the business has established a customer base with more than 100 retail buyers in Victoria and now supplying interstate.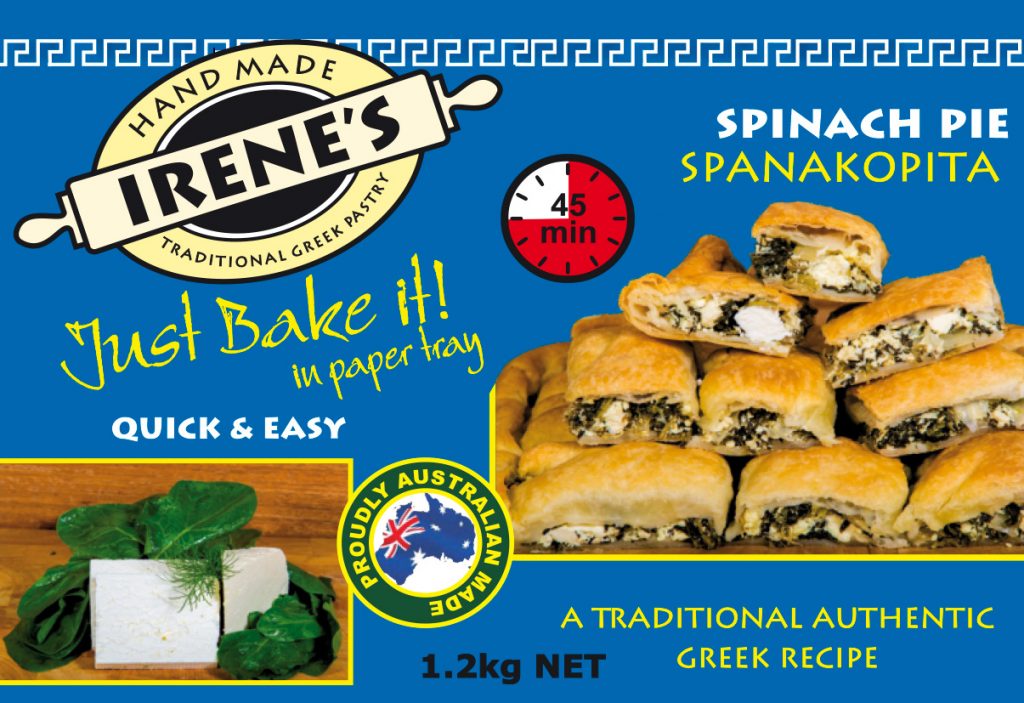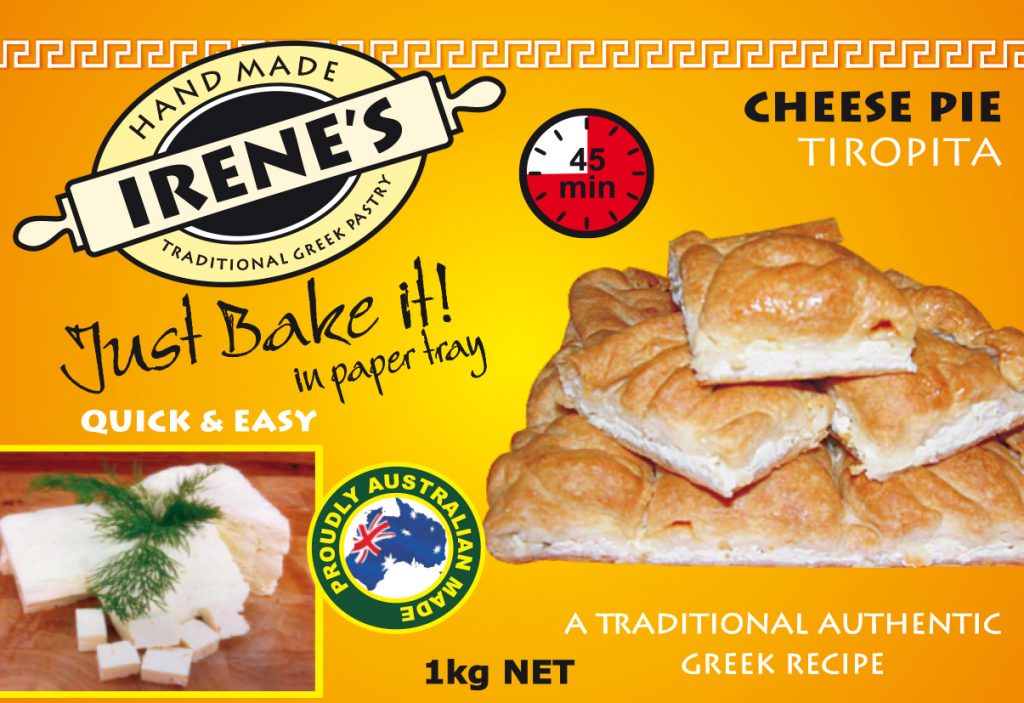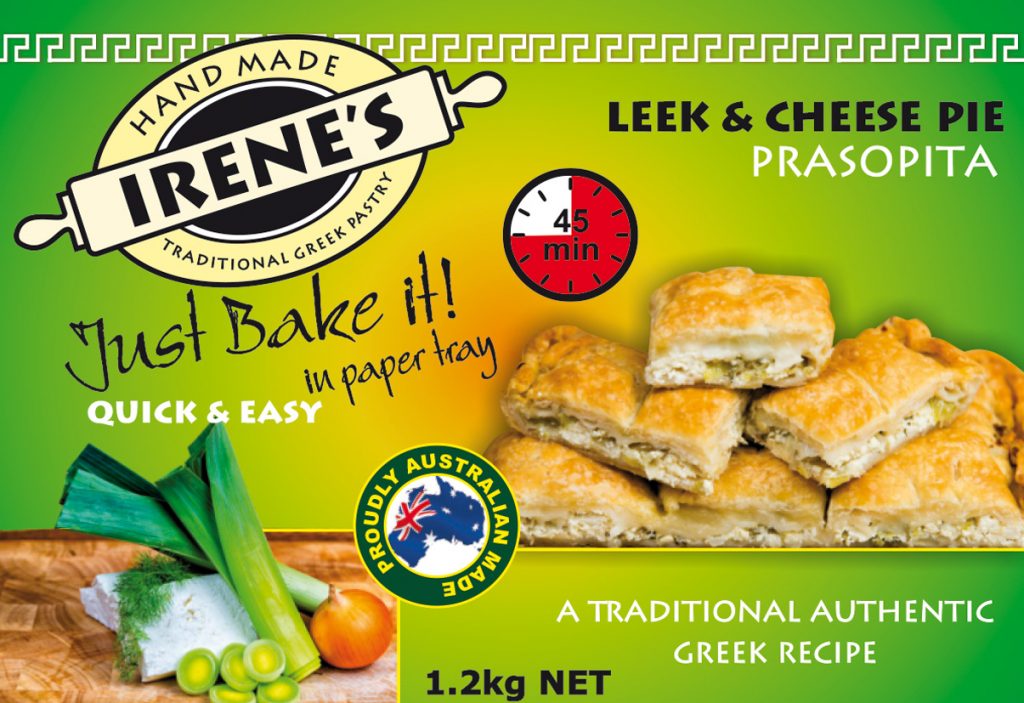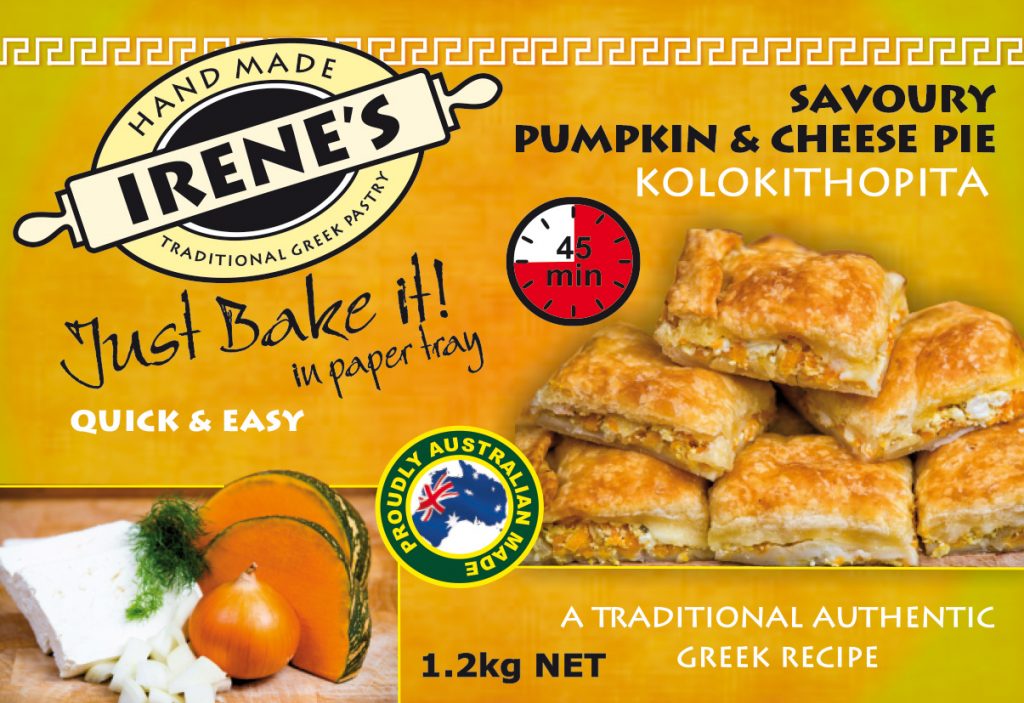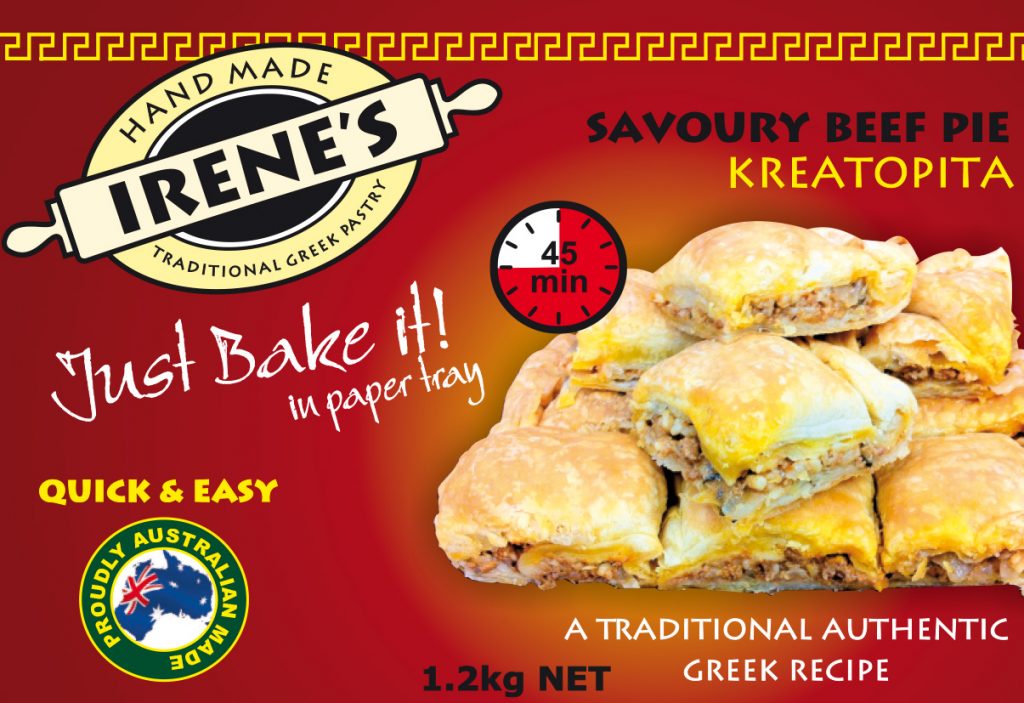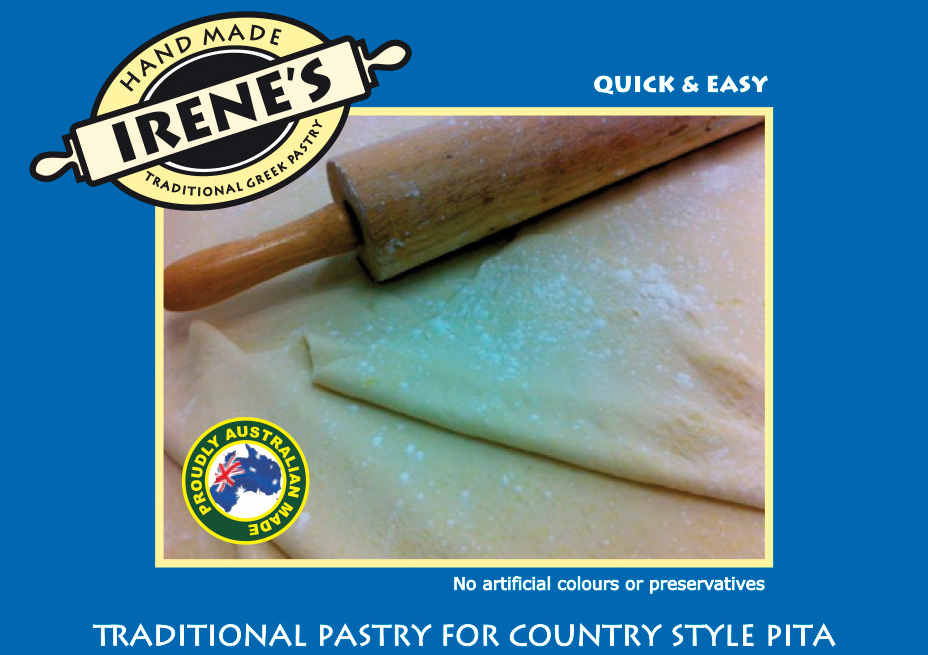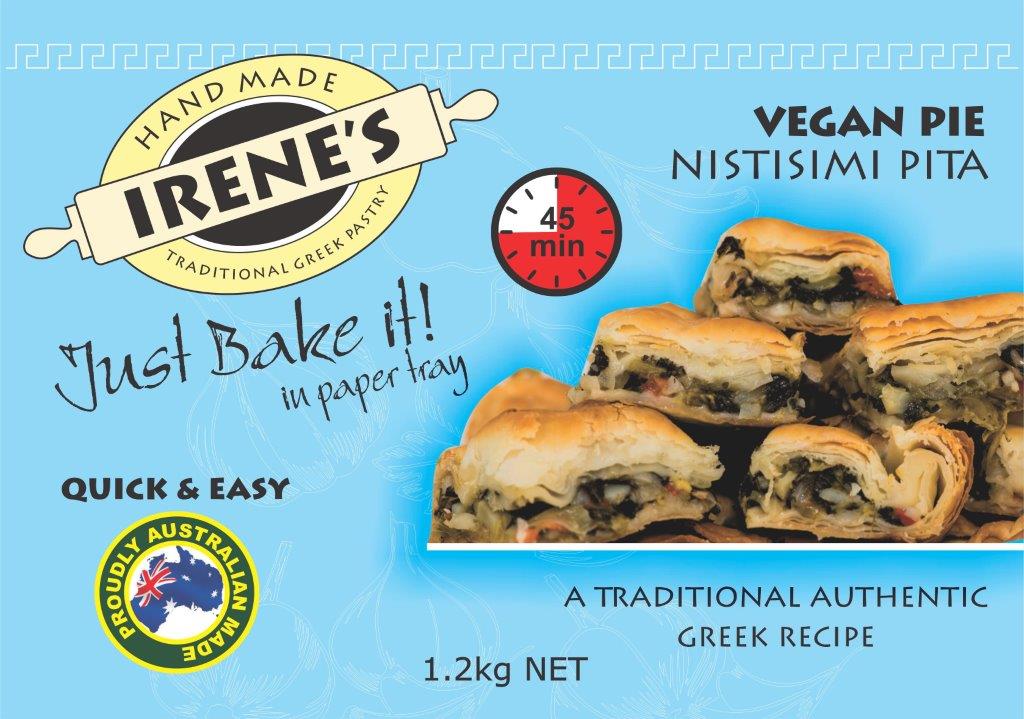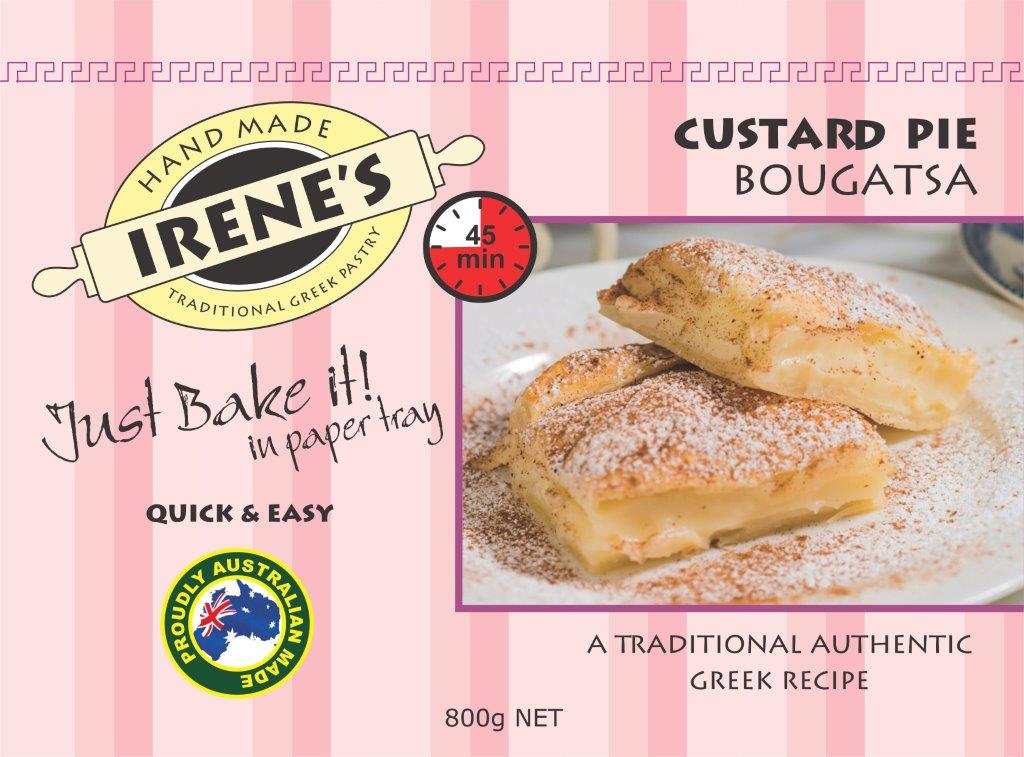 Handmade Traditional Greek Pastry
Our varieties of tasty pastries passed down from generation to generation for you to enjoy!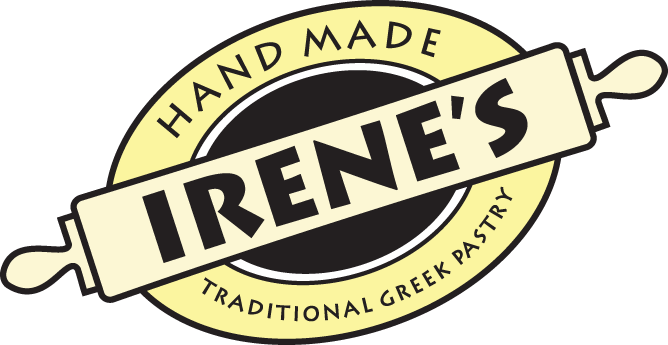 If you'd like to find out more about our delicious products, feel free to pick up the phone and speak to us.